The quality assurance processes used by Australian Premium Feeds are transparent and accountable enabling both customers and APF to trace and verify the raw materials and processes used.
All fodder used in Australian Premium Feeds products has been subjected to a compulsory Annual Ryegrass Toxicity (ARGT) and feed test. Australian Premium Feeds have two accredited hay samplers which ensures samples collected are a true representation of the hay being tested.
Feed tested for optimum hay quality
Products can be transported interstate
Traceability guaranteed
Non GMO fodder used

Packaging
A fully automated bagging machine is used which ensures the chaff is bagged to a uniform weight and size. The use of a fully sealed, recyclable bag ensures the quality of the chaff is preserved and it's freshness is maintained. The uniformity of the finished product enables ease of transport and maximises storage space. A carry handle on the bag aids with liftin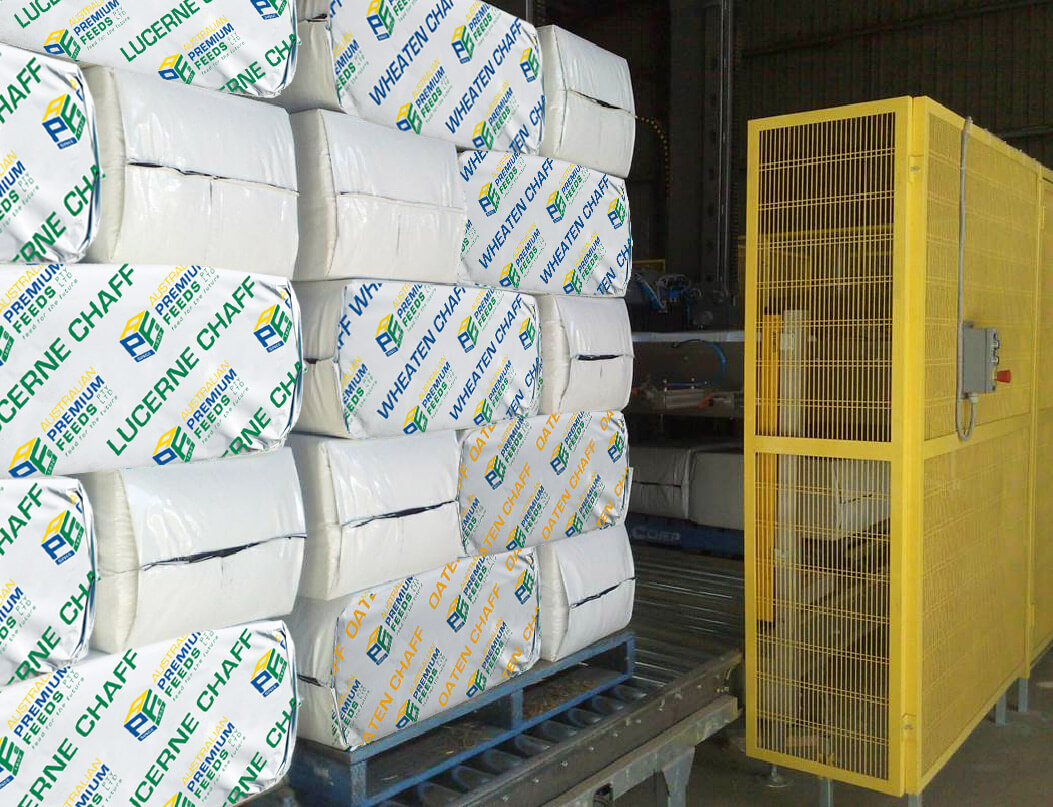 Memberships
Australian Premium Feeds hold membership of the following leading industry associations;
AFIA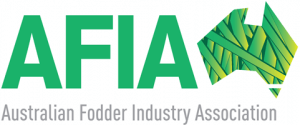 The Australian Fodder Industry Association (AFIA) is the peak body for the Australian fodder industry connecting all sectors of the supply chain from seed to feed.
The fodder industry is one of the most important industries in Australian agriculture, underpinning production in dairy, livestock, horticulture and other intensive industries.
SFMA WA (Stockfeed Manufacturers Association of Western Australia)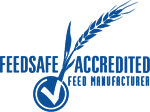 The SFMCA operates FeedSafe® as the Quality Assurance Accreditation Program for the Australian stock feed industry.
All full (active manufacturer) members of the SFMCA are be required to comply with FeedSafe® to retain their Association membership. The central aspect of FeedSafe® is a Code of Good Manufacturing Practice (GMP), which has been developed in conjunction with the Chief Veterinary Officers within each State, and the final document has Primary Industries Ministerial Council endorsement.
FeedSafe® requires feed manufacturers to meet minimum standards in relation to:
Premises and mill buildings
Personnel training and qualifications
Plant and equipment
Raw material sourcing and purchasing
Raw material quality and storage
Feed formulation and manufacturing
Product labelling
Loading, transport and delivery to clients
Product inspection, sampling and testing
Customer complaint investigation
To obtain FeedSafe® accreditation, feed manufacturers are required to undergo annual site audits, these being conducted by independent third party auditors.
FeedSafe® is a program aimed at increasing the commitment of the Australian stock feed industry to quality assurance and risk mitigation in the manufacture and use of animal feeds. The SFMCA through FeedSafe® has recognised the need for a broader industry approach to feed and food safety and is providing greater security of supply to Australia's livestock industries. Feed manufacturers are required to implement HACCP as part of their accreditation.